More companies than ever recognize the benefits of ESG. And there are as many ways to approach ESG as there are companies embracing it.
How companies are addressing ESG:
Creating an "in-house" team to manage ESG reports and implement strategies.
Hiring consultants to develop all or part of their ESG plan.
Learning about effective ESG planning through interviews, focus groups, and literature reviews.
Inviting employees to propose and contribute to company-led ESG programs.
Hiring communications agencies to clarify their ESG strategy to their customers, investors and employees.
Learning from business and thought leaders from around the world at conferences.
Investing in programs that improve workplace culture.
Using recognized frameworks (#ESGframeworks) to guide their goal setting and process evaluation.
Adopt ESG as a talent management tool to entice ESG savvy employees.
References
Diligent. 2020. "What Is ESG? An Environmental, Social and Governance Guide – Diligent Insights." Diligent.com. 2020. https://www.diligent.com/insights/esg/.
ICSC. 2022. "ESG Sounds Great, but How Do You Do It?" Icsc.com. 2022. https://www.icsc.com/news-and-views/icsc-exchange/esg-sounds-great-but-how-do-you-do-it. Accessed 30 June 2022
Cornell SC Johnson College of Business. 2021. "EMI Conference – the Emerging Markets Institute Conference 2021." Cvent.com. 2021. https://web.cvent.com/event/ddf0c8a3-b5f7-4f10-9241-141ed83def3b/summary. Accessed 30 June 2022
Cornell SC Johnson College of Business. 2021. "Emerging Markets Multinationals: Building the Future on ESG Excellence." Brochure. https://cornell.app.box.com/v/emiconference2021brochure. Accessed 30 June 2022
"THE 17 GOALS | Sustainable Development." 2022. Un.org. https://sdgs.un.org/goals. Accessed 30 June 2022
Thygesen, Tine. 2019. "Everyone Is Talking about ESG:What Is It and Why Should It Matter to You?" Forbes, November 8, 2019. https://www.forbes.com/sites/tinethygesen/2019/11/08/everyone-is-talking-about-esgwhat-is-it-and-why-should-it-matter-to-you/?sh=5cf5189232e9. Accessed 30 June 2022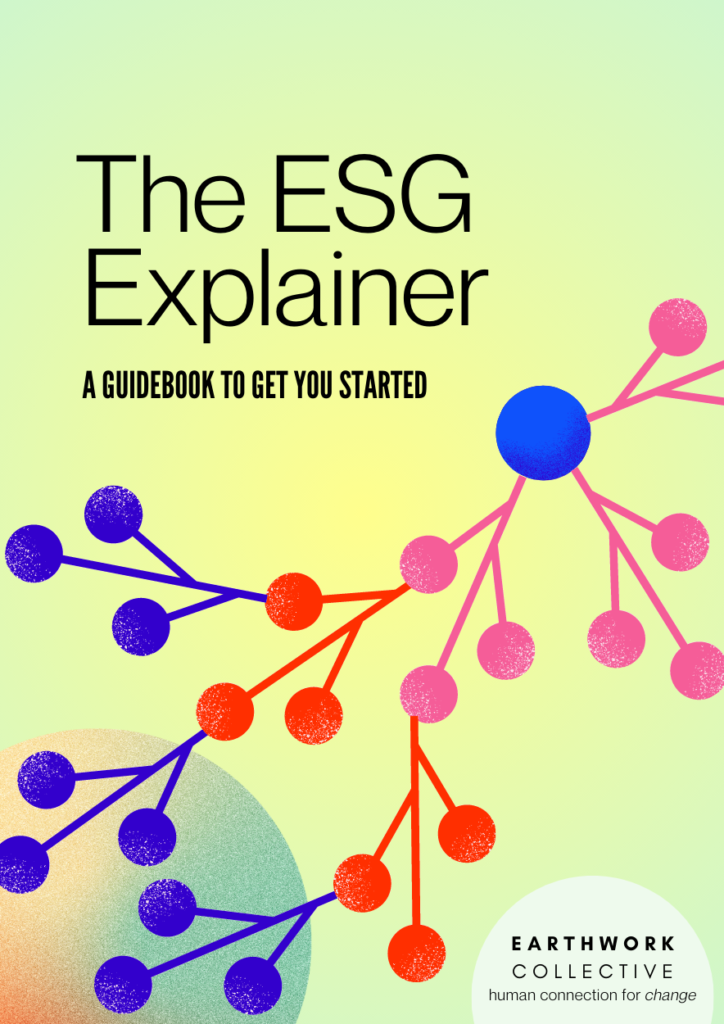 WE WROTE A GUIDEBOOK
This article just scratches the surface of ESG.
We put together a full ESG Explainer for a deeper dive into environmental, social and governance for best business practices.